Now that version 2.0 has finally launched, there are well and truly more Genshin Impact characters than you could ever hope to build, and even more are on the way. The Ayaka banner has started, but we've also got Pyro archer, Yoimiya, and the napping ninja, Sayu, arriving in early August. On top of that there's an upcoming crossover character in the form of five-star Cryo archer Aloy from Horizon Zero Dawn, and that's not even mentioning the Raiden Shogun, Sara, and Kokomi looking to arrive in version 2.1.
With so many new Genshin Impact characters, tier lists are more important than ever. With the right Constellations, Elemental Resonance, as well as weapons and artifacts, any character in the game is viable. But if you're just starting out and don't want to shell out money every time a new banner drops, it's useful to know the the general strength, utility, and rarity of characters when you're building a team.  Every Genshin Impact character can be powerful if you build them right, but chances are you're never going to have every character. 
So, if you want to build a decent team from what you have or aim for that ever elusive meta, this Genshin Impact tier list will help get you started.
Upcoming Genshin Impact characters
The five-star Pyro archer, Yoimiya, and Anemo claymore-user, Sayu, are the latest upcoming Genshin Impact characters. Their banner, The Tapestry of Golden Flames, arrives around August 11. Then we can finally wish for them and add them to our rosters.
Other upcoming Genshin Impact characters include Aloy, a five-star Cryo bow-user and crossover character who releases in version 2.1. Aloy is available on PlayStation first, so you'll have to wait until version 2.2 to get her on PC. The good news, however, is that she doesn't have a banner and is free to claim.
miHoYo has also shared promo images for the Raiden Shogun, Kokomi, and Kujou Sara, who, if leaks are to be believed, will arrive in version 2.1 as well. For any of you who've already had the misfortune of fighting the Raiden Shogun, you'll know she's an Electro sword-wielder, while Kokomi is a Hydro spellcaster, and Sara is an Electro archer.
Here are the best Genshin Impact characters
The best Genshin Impact characters are:
Genshin Impact tier list
S-tier
A-tier
B-tier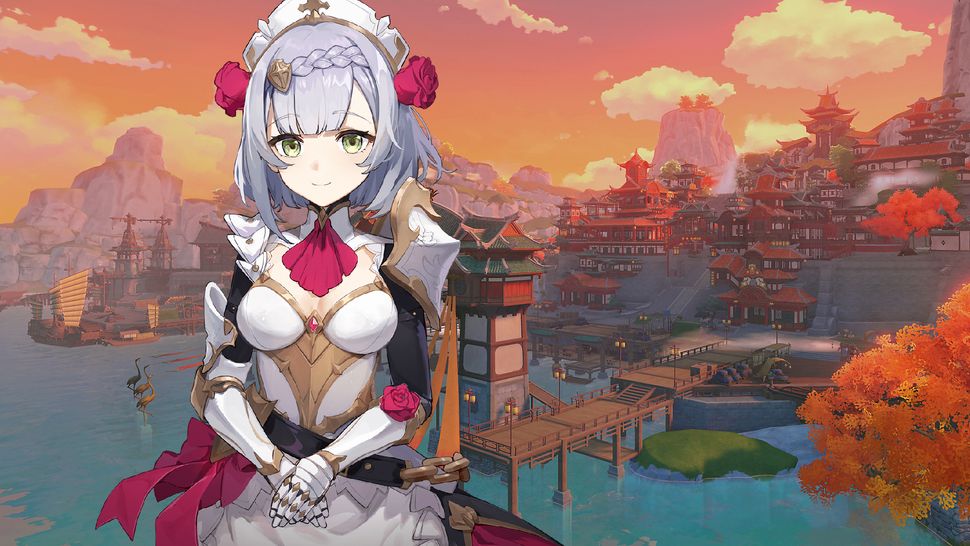 C-tier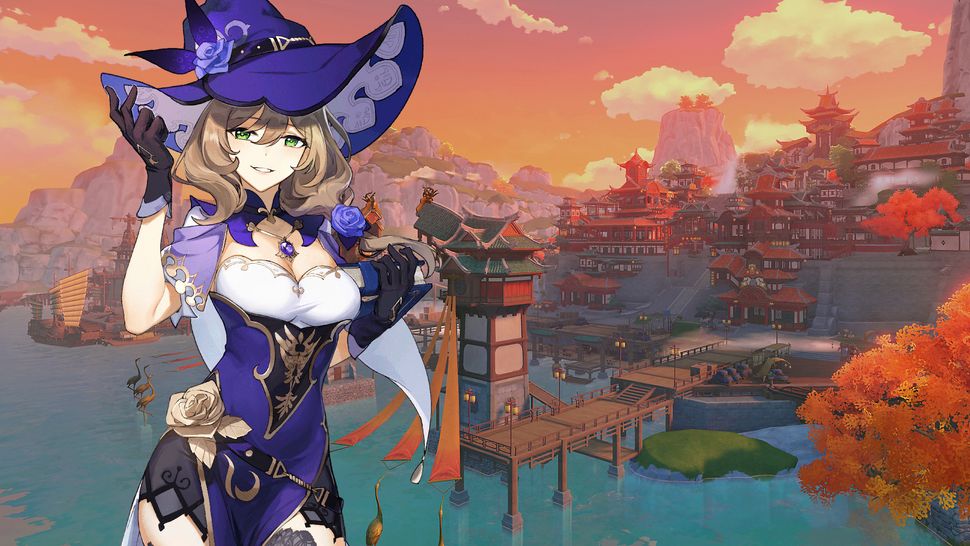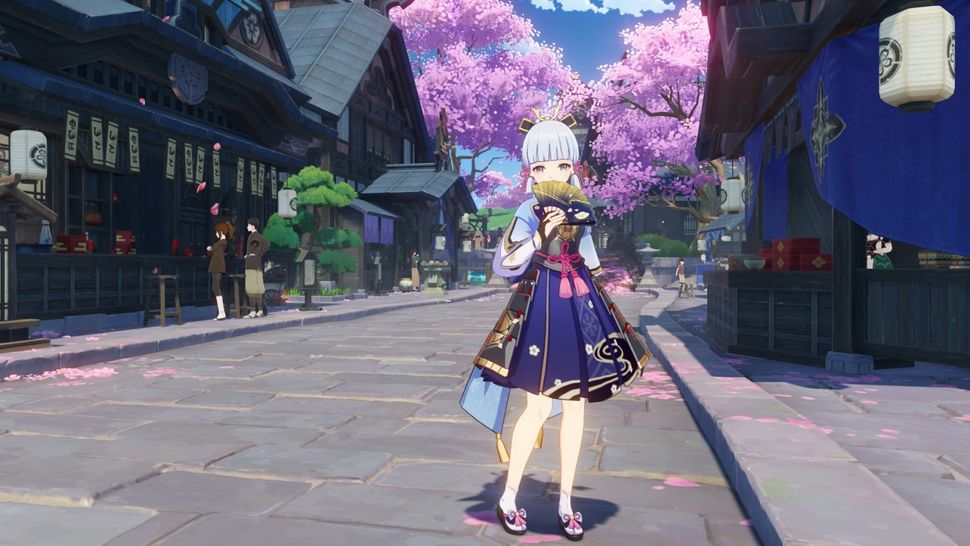 New Genshin Impact characters
The latest new Genshin Impact character is Ayaka, a five-star Cryo sword-wielder you can currently wish for using the Heron's Court banner. Though maybe not as powerful as Ganyu, she's a very strong Cryo DPS, with plenty of skills that deal Cryo AoE damage, and some extremely powerful constellation effects. Her constellation 6, Dance of Suigetsu, provides a buff that increases her charged attack damage by 298%, and that's just a bit crazy. 
But most notable is her Senho sprint. She's the first character since Mona to get an alternate sprint, and when you combine it with her ability to quickly apply Cryo and combo freeze enemies, it creates a really enjoyable playstyle, as you dash between opponents, freezing and isolating them. It  makes me wish that more weapon-wielding characters had alternate sprints, but it also gets me excited to see Sayu's movement-based elemental skill in action.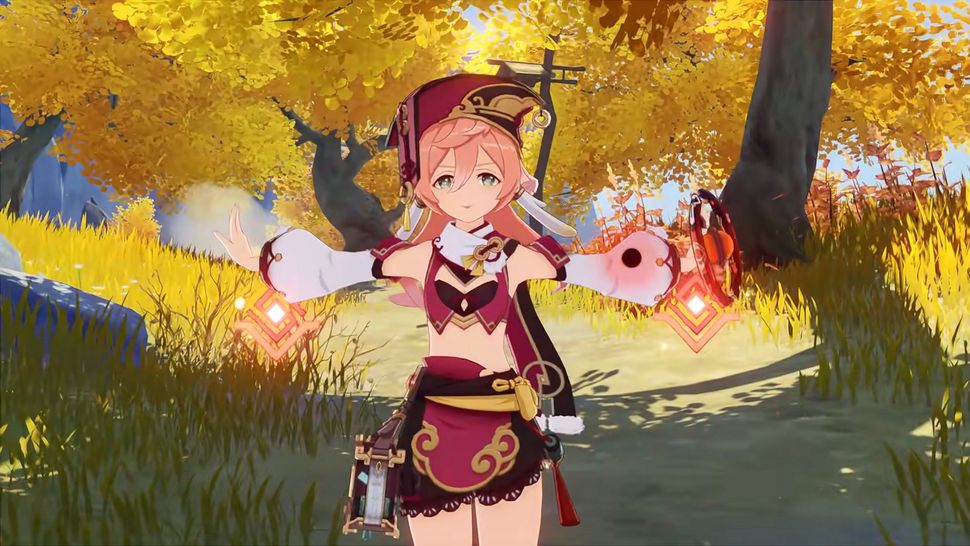 How to get Genshin Impact characters
To get Genshin Impact characters, you have to use the game's gacha system to 'Wish' on a banner. You use Genshin Impact Primogems to purchase Intertwined Fate or Acquaint Fate that amount to a single wish and can be used individually or in sets of ten for a guaranteed four star hero. 
Different banners feature different characters and boosted pull rates, so if you want a specific character and don't want to spend money, it's better to save up your Primogems and wait for them to be featured. The Genshin Impact pity and soft pity systems are also important to understand:
After nine wishes without a four star, the tenth wish is guaranteed to be four star.
After 89 wishes without a five star, the 90th is guaranteed to be a five star. From 75 wishes onwards the chance to pull a five-star is increased every wish until it hits 100% on the 90th.
After 79 wishes on a weapon banner without a five star, the 80th is guaranteed to be five star. From 65 wishes onwards the chance to pull a five-star is increased every wish until it hits 100% on the 80th.
If you pull someone you already have, they are converted into an item that lets you unlock a Constellation upgrade for your current version of the character. Genshin Impact also gives you five free characters:
Amber: Story progression
Kaeya: Story progression
Lisa: Story progression
Barbara: Clear 'Song of the Dragon and Freedom' quest
Xiangling: Clear floor three, chamber three in the Spiral Abyss
You purchase further characters from a rotating pool at Paimon's Bargains with Masterless Starglitter, a resource you accumulate through wishes. It's lesser twin, Masterless Stardust, is also earned through wishes and can be used to buy both kinds of Fate.